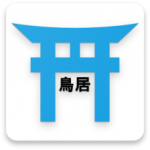 Torii's purpose is to teach you the 10,000 most commonly used Japanese words.
Torii uses spaced repetition, a scientifically proven learning technique that incorporates increasing intervals of time between subsequent review of previously learned material in order to exploit the psychological spacing effect.
But it's more than just flashcards.
Unlike other vocabulary learning tools out there which pretty much give away the answer by letting you pick the matching item in a number of choices, Torii requires you to type in the correct answer.
In other words: Torii makes sure the vocabulary sticks in your memory!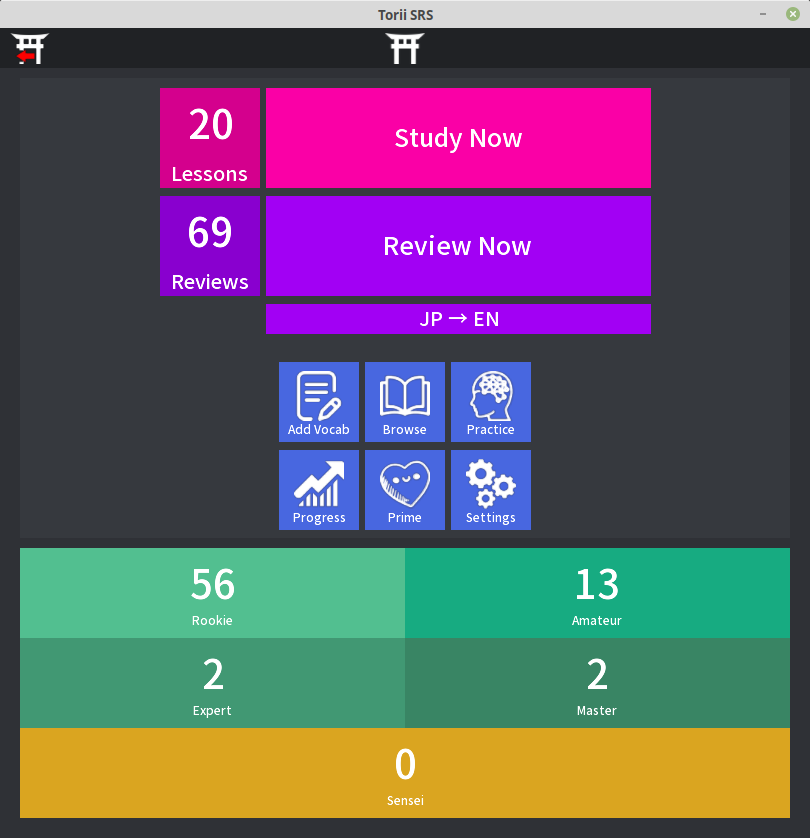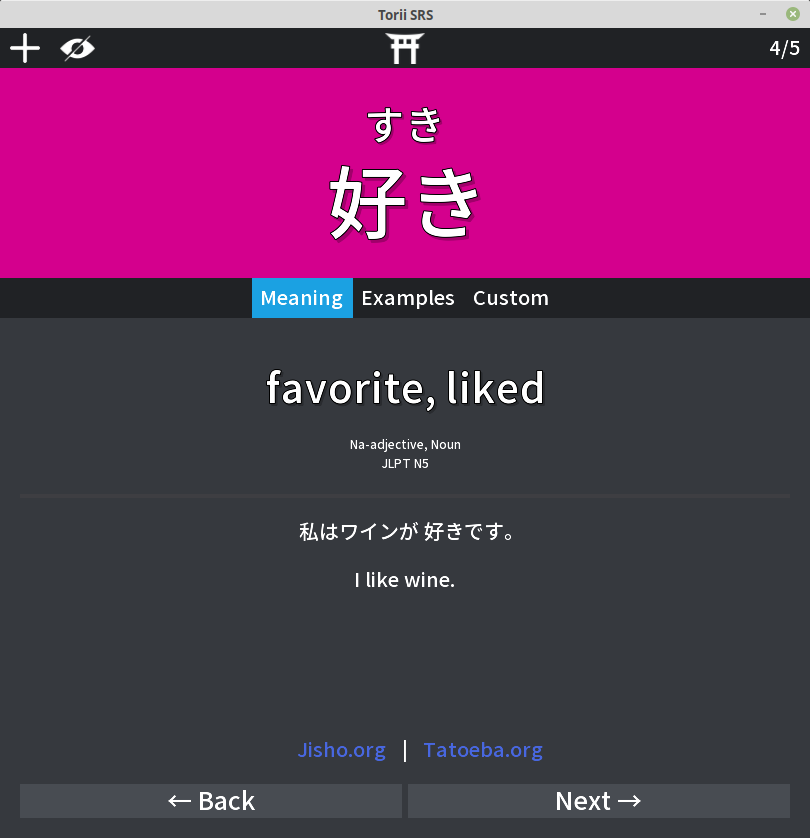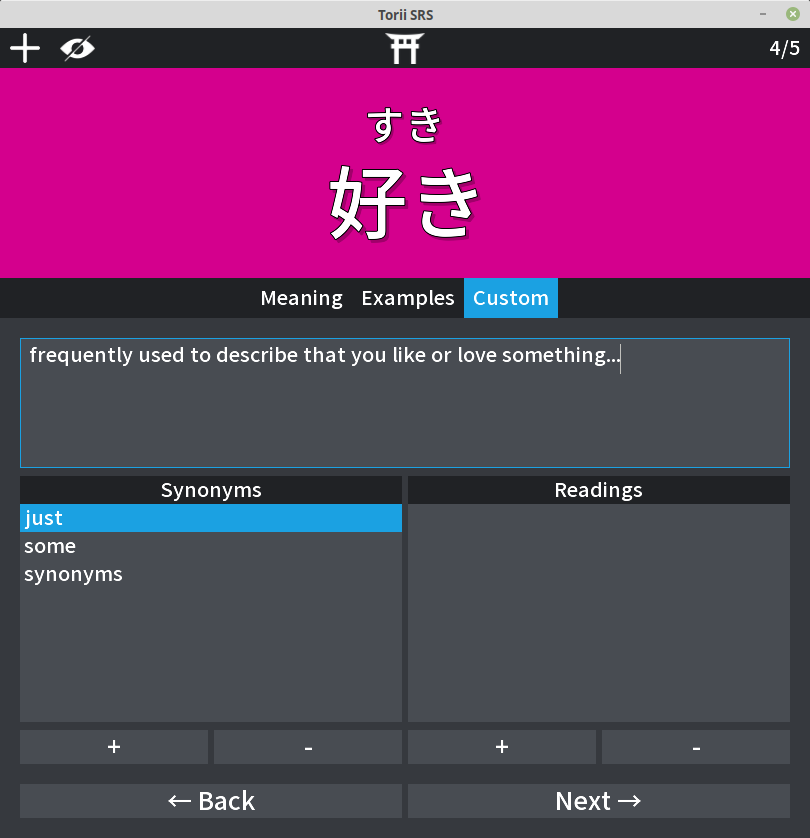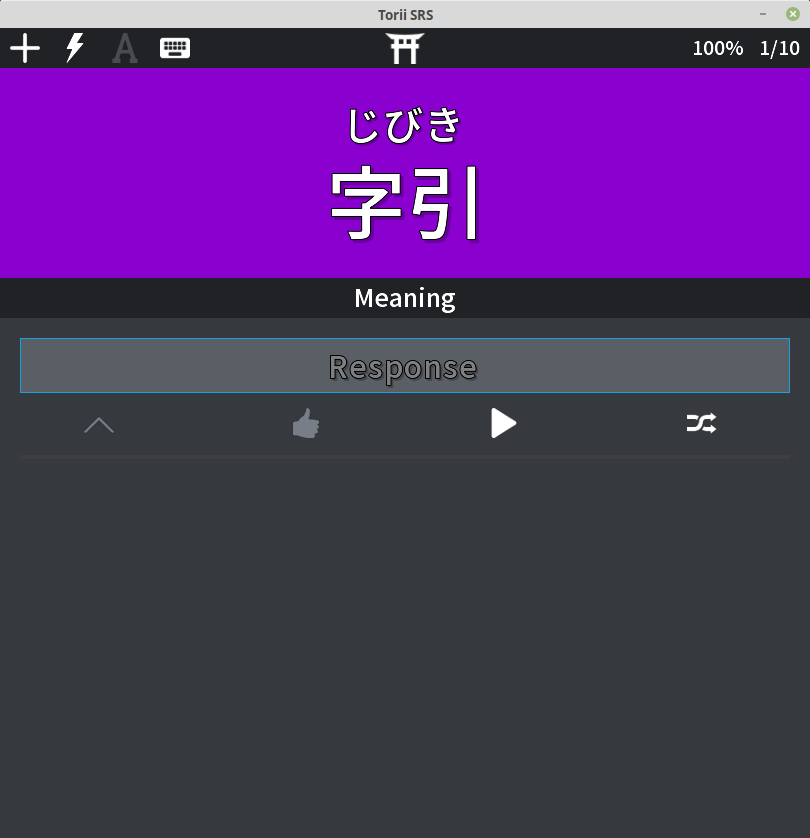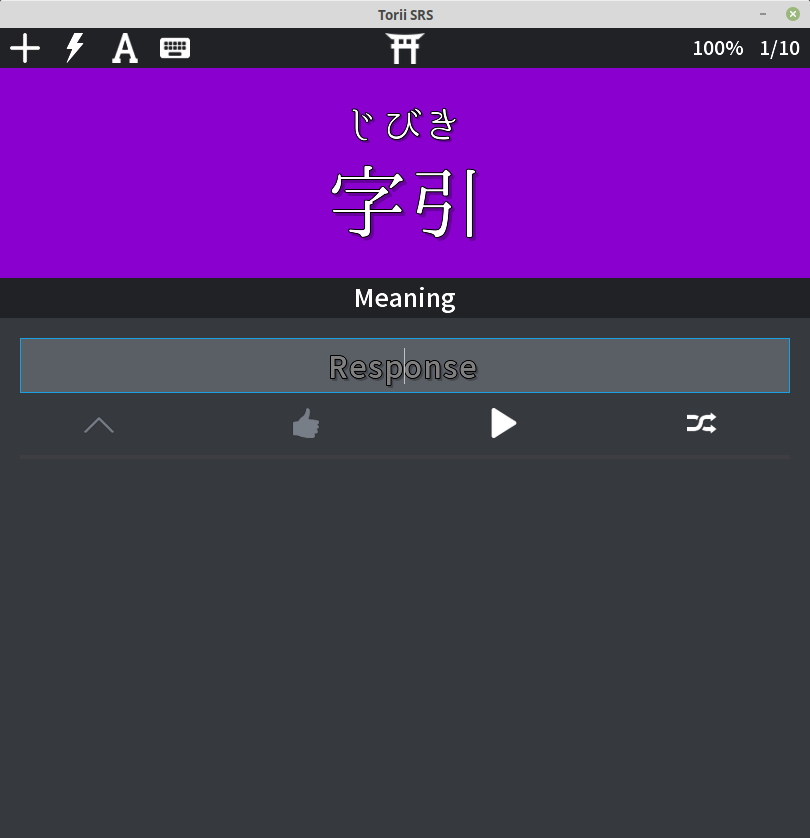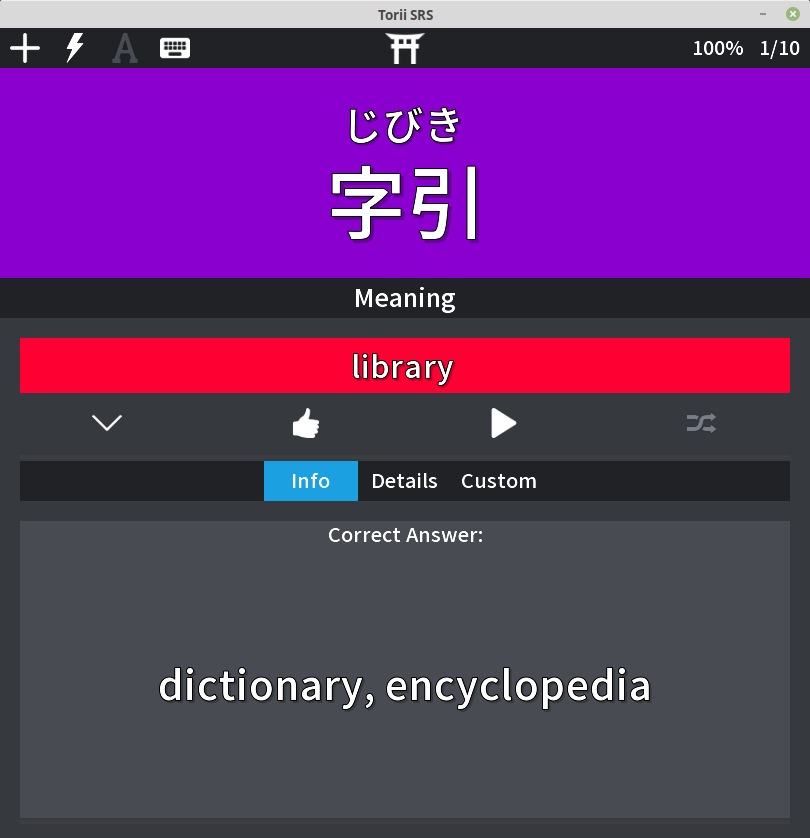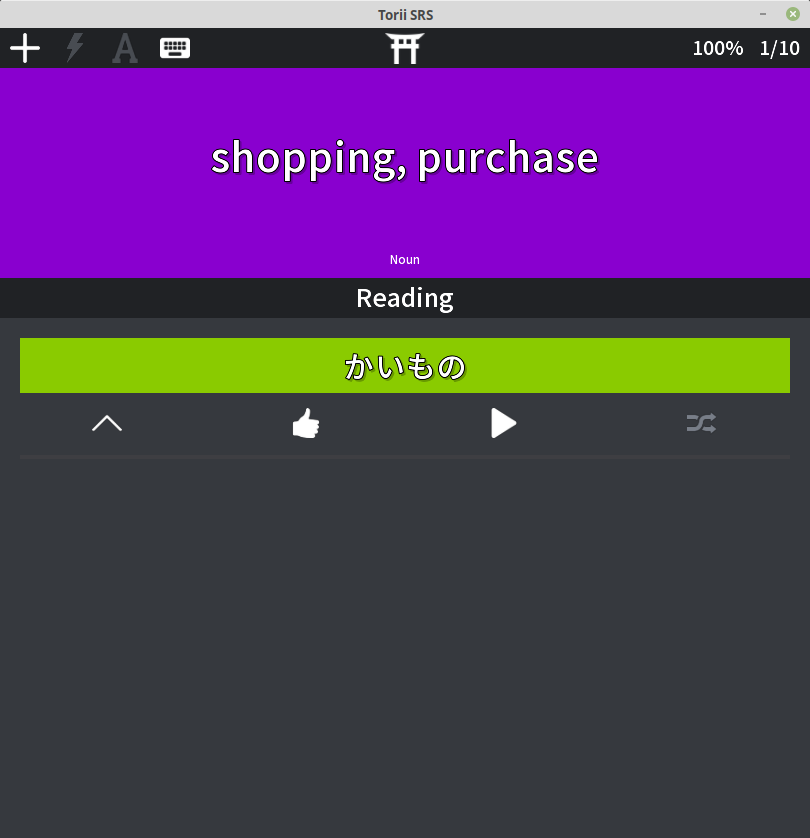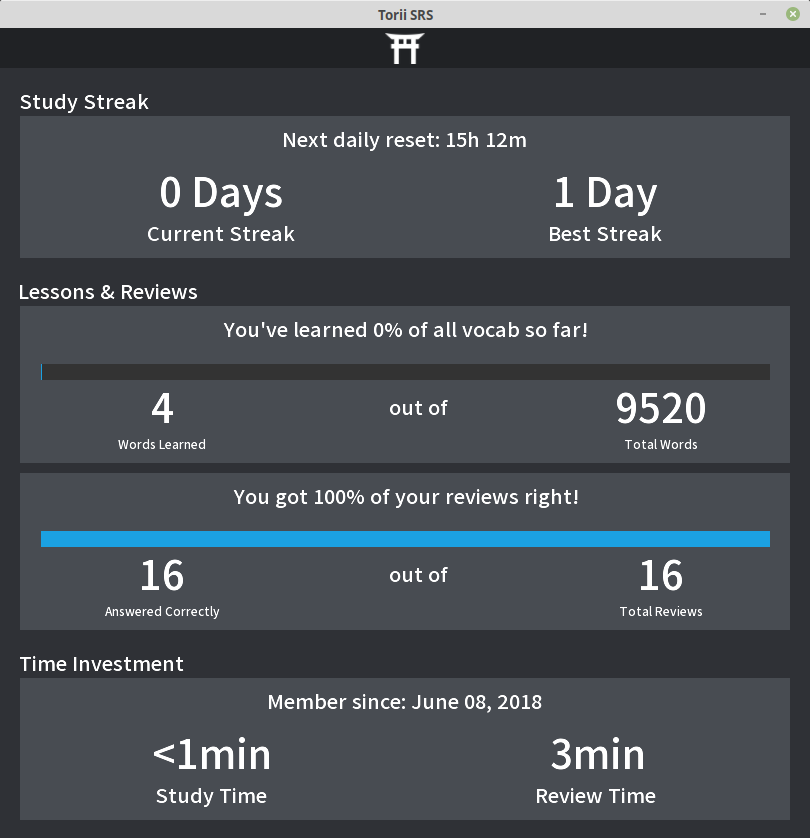 FEATURE OVERVIEW
So how does
Torii work?
Study Modes
Your goal is the JLPT? Or are you looking for a way to learn commonly used Kana-only words? Torii offers 4 different Study Modes to choose from to fit your needs.
Review Methods
Whether your preferred style of reviewing is Japanese to English, English to Japanese, or both, Torii has you covered.
Audio Reviews
Train your listening skills with Torii's Audio Review Mode.
Custom Vocab
Feel free to add your own words & phrases and memorize them by utilizing Torii's SRS.
Endless Practice
If you feel like it, you can study outside of the SRS schedule. The Endless Practice feature is highly customizable.
Font Randomizer
In real life, you are exposed to digital as well as hand writing. That's why Torii lets you choose to randomize fonts in your review sessions.
Progress Tracking
Torii saves some useful information about your learning progress, including the amount of learned vocabulary, correct answer rate and time spent studying.
Cross-Platform
Torii SRS is available for Windows, Mac and Linux, as well as Android devices.
Cloud Synchronisation
Your account data is safely stored in our Cloud and automatically synced across all your devices..